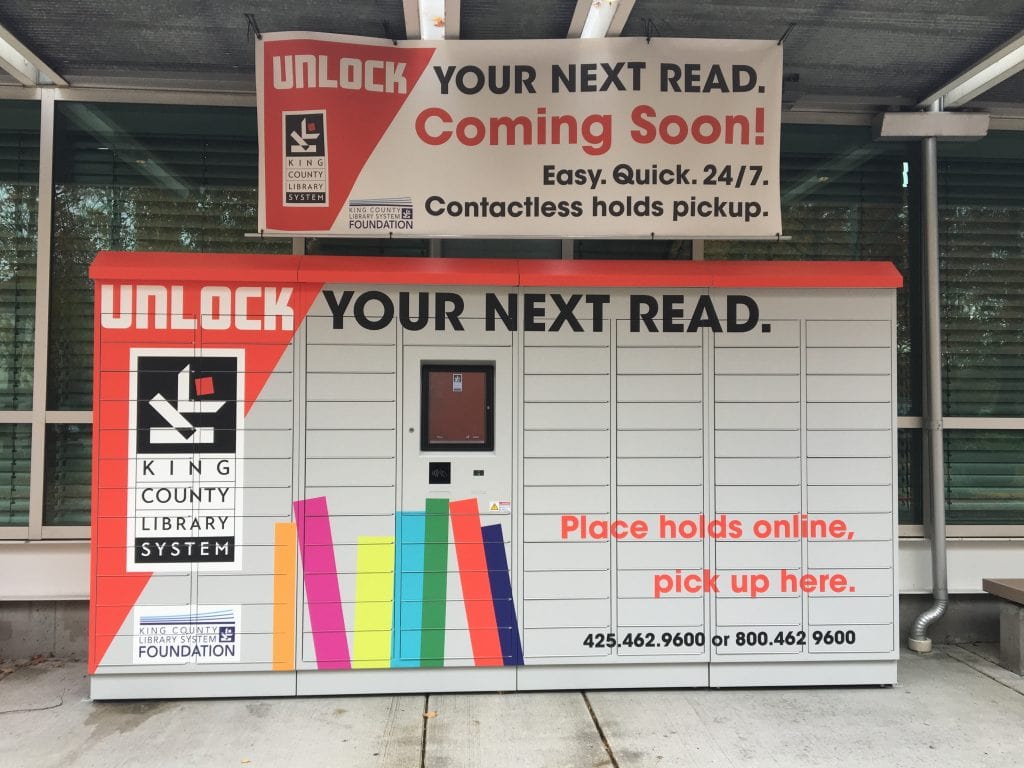 HIGH CAPACITY FOR PATRONS
Developed specifically for library items, the Book-O-Mat is designed with a large number of compartments making sure the benefit is offered to as many patrons as possible.
Materials reserved via the library website can be collected from the Book-O-Mat outside of opening hours. Patrons can handle the pick-up process themselves in a few, very simple steps.
Library staff feed the Book-O-Mat with the reserved materials, and the individual compartments are linked to the specific patrons in the intuitive Book-O-Mat software. Via SIP2 to the LMS, the patrons are notified that the materials are ready for pick-up.
The only thing the patrons need to do, is to identify themselves by scanning the library card, and only the relevant doors open to them, and the materials are checked-out in the LMS.
The Book-O-Mat can be placed inside or outside normal library facilities, such as a train station, to extend the library's service reach and enhance convenience for the patrons.
The modular system, allows you to add modules, as the familiarity and popularity of the new services increase.
Depending on your capacity needs, the locker system can be expanded from the 19 compartments, in the main module with the appealing touch screen, to 43 or 67 or even 91, by supplementing the main module with equally robust add-on modules.
The steel cabinet protects items, and the simple usage allows libraries to provide additional service to patrons without needing physical contact for receiving materials.