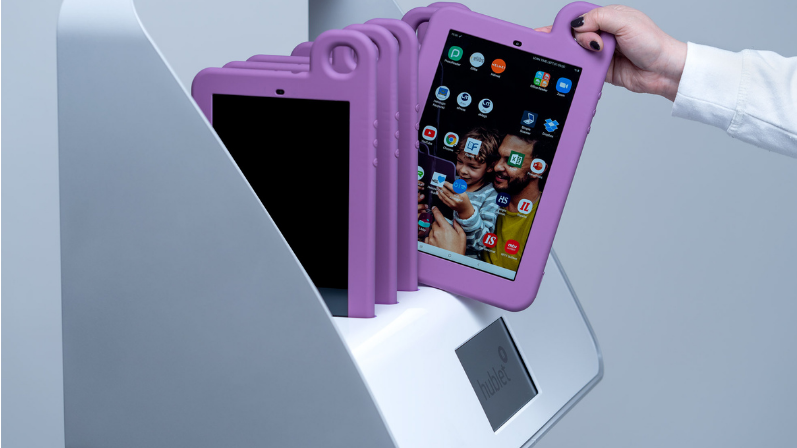 Hublet
Hublet is a 2014-established Finnish company which provides a self-service solution for shared-use tablets using a smart docking station. The Hublet solution is in use worldwide, from USA to Australia across various sectors, such as libraries, hospitals, elderly care centres, restaurants, museums and science centres, etc. Hublet is a customised learning tool, communication device and entertainment centre in the same package; an innovative solution that ensures equal and private access to the digital world for everyone.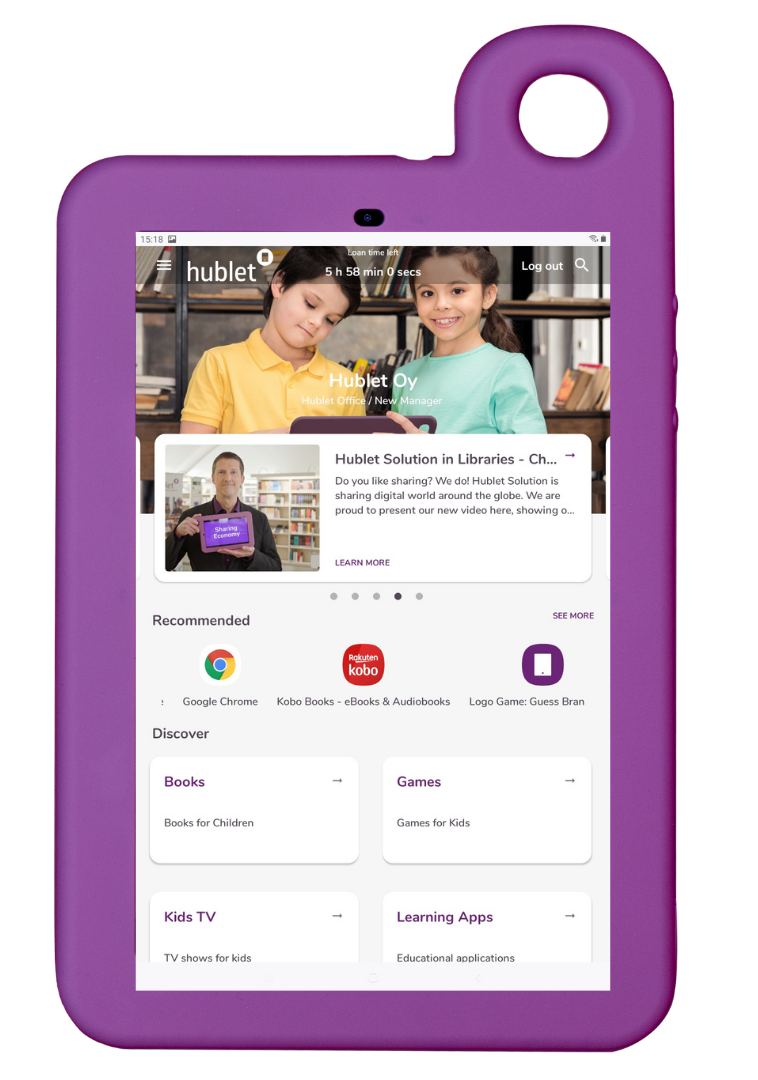 Newly redesigned Management System
Hublet have redeveloped the cloud-based management system and it is now ready to launch it to new customers. Hublet have been listening to customers and distributors suggestions and feedback and have completely redesigned the user interface to create a more modern user-friendly experience. Some of the new features include:
The ability to post messages on the homepage of the tablets, for example library events or important notices.
Full Integration with the Google Play Store.
Grouping of apps into categories.
Creating your own apps using weblinks, for example you can create an app that directs you to library resources or local amenities.
3G SIM Card, this allows users to borrow the Hublet Tablet for use outside the library. The library however, remains in control and can disable the SIM remotely if required.
New advances in customer safety
The safety of customers is always the most important thing in Hublet's core values. Hublet now have a safer and more hygienic solution for libraries preparing to reopen. It is a self-disinfecting coating using a photocatalytic method. This coating will be included in all new deliveries and can be added to a previously purchased hublet by using a separate Fotonit kit.
The Fotonit coating on Hublet's devices ensures that customers can stay safe and adhere to social distancing while accessing different digital content at their favourite spots in your library. It also reduces cleaning time, allowing librarians to focus on more important tasks.
Fotonit is a self-disinfecting coating onHublet Tablets and the Hublet Smart Docking Station's screen and it provides a safer end-user experience, ensuring that surfaces are bacteria and virus free.
· The photocatalysis can destroy 98% of influenza viruses, in two hours under normal room light.
· The surfaces of the whole Hublet Tablets and Hublet Smart Docking Station's screen will be free of microbes 24/7.
· A safe, invisible, flexible and porous protective coating. Customers will not feel any difference when touching Hublet Tablet's surfaces.
"Discover More Benefits for Libraries" button (Link to the blog post: http://gethublet.com/fotonit-photocatalytic-coating-secure-hygienic-product-solution/)
Hublet's customer experience, Redbridge Libraries in London, UK
A recent survey carried out by patrons in Redbridge libraries in London, gives the Hublet a score of over 80% for ease of use.
Hublet enables Redbridge Libraries' customers to access a range of services:
· Thousands of free e-magazines.
· Wide selection of e-books.
· Online services.
· Listen to music.
· Watch favourite TV-shows/ series.
Check out more details about Redbridge Libraries' survey here!
"Find Out More" button (Link to the blog post:http://gethublet.com/customer-experience-digital-library-redbridge-libraries-london-uk/